Parking Management Company
Quick Read
ParkingPass is a parking management software that assists companies of any number of industries such as HOA's, apartment complex managers and towing companies.
We specialize in revenue generating, industry-specific features including:
Integrated LPR Technology
Guest Vehicle System
Online Registration & Approval
Built-in Revenue Gateway
Customized Parking Policy
Parking Reports & Citations
Assigned Parking Spot Management
Announcements & Messaging
Reasons businesses choose ParkingPass for their parking management solutions:
Paperless parking decals
Allow users to register and manage vehicle applications online
Easy to read reports
Assign and manage parking spaces with the touch of a finger
Customize your parking rules and regulations
If you're in need of parking management, contact ParkingPass at (800) 322-5535 or schedule a demo right away.
The paperless parking management software here at ParkingPass is at the core of our parking management solutions because the world we live in today is built on digital interactions, convenience and seamless experiences.
With our parking control systems, we allow users like HOAs, apartment complex managers, towing companies, security and lot enforcement to give or restrict access to their lots as well as generate revenue.
When you're researching parking solutions, where do you start? ParkingPass gives you to the tools to enforce your parking policies which help you know who's in your lot, how long they've stayed and how often they arrive or leave.
"ParkingPass is a paperless parking management program that helps properties better manage who is parking at their property, as well as who is living at their community. The idea started while I was living in Ann Arbor and continued to park unauthorized vehicles at the condominium unit that I was illegally occupying. I assessed the archaic paper based systems, and created ParkingPass to mitigate people like me from living at properties without permission."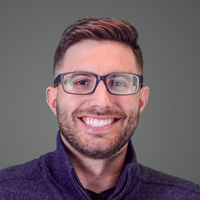 Matt Boileau
President & CEO
How can ParkingPass fix your parking issues? Easy!
Our parking management solutions include features such as:

What Does ParkingPass' Management System Do?
When you're looking for parking control software and management system, you want to be sure that it does three things: accurately collects and reports data, effectively enforces policies and maximizes revenue.
To further explain:
Data Collection and Reporting
Data collection and accurate reporting is essential for day-to-day functioning of your parking lot management system. The basic data you collect includes date and time, license plate numbers, the make and model of the vehicle and other details like how long a vehicle has been parked and their overall travel history.
Our parking system will help a user keep track of the number of vehicles parked in your lot giving you an accurate representation of available space which you can use to adjust rates for your complex's optimal revenue generation.
For pre-authorized parkers who live in complexes or condos, our parking management software will be able to recognize their credentials from our database to ensure you know who is using your lot(s).
Policy Enforcement
Every property has its rules and regulations. ParkingPass is designed to allow users to customize the patroller actions your own way. Set the specific number of warnings required before a vehicle receives a citation, is towed or is booted.
Maximize Revenue Generation
Using our effective parking management system, report generation will be essential for two main reasons: optimizing revenue and generating audit trails. Collecting data is half the work. The other half is receiving accurate report generation and understanding the data.
Our parking control software allows our users to ensure the revenue that's collected accurately matches your records. You can feel free to adjust rates to optimize your complex's revenue given the demands of your lot. Audit trails also give comprehensive view of profits, serving as an indicator of how well the lot is being managed and alerting you to any financial snags.